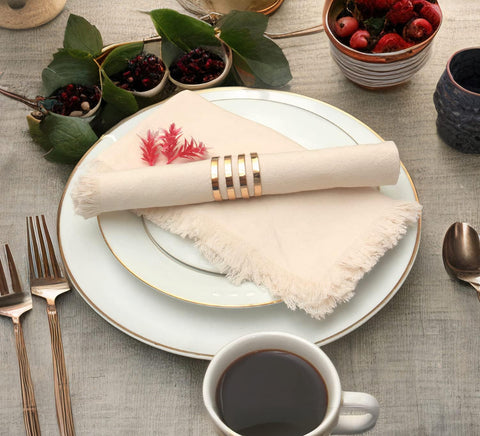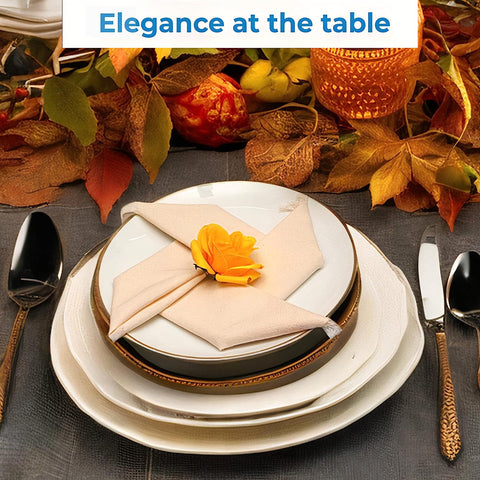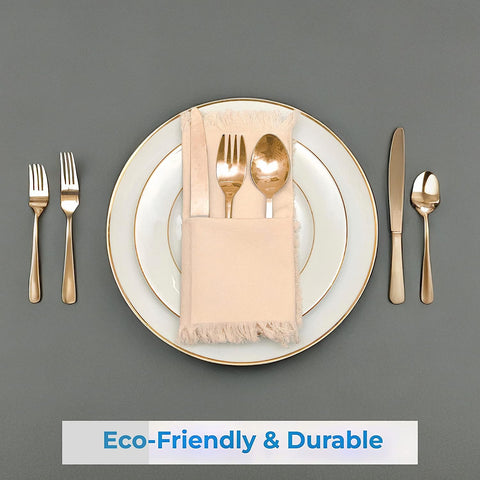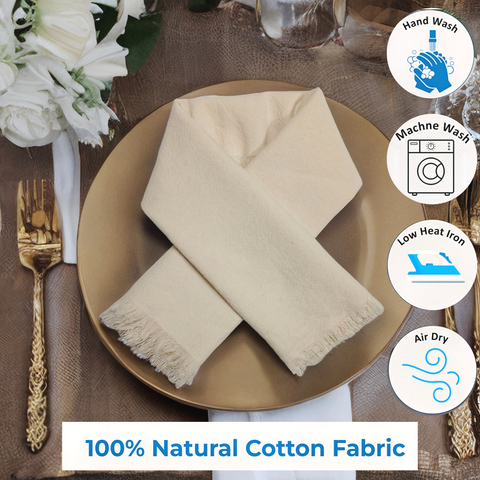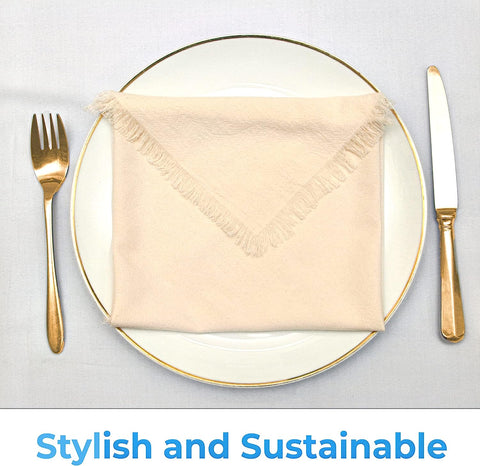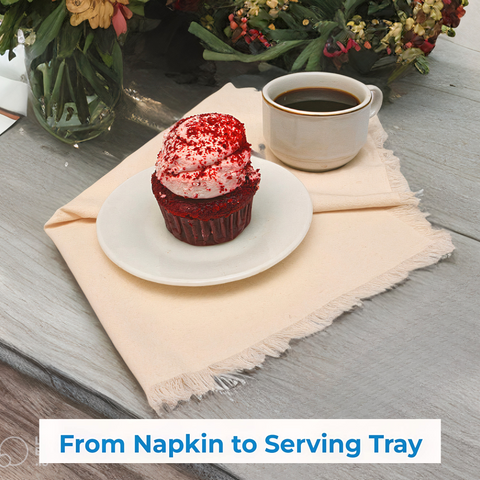 Biglotbags
Cotton Table Cloth Fringe Napkins with Rings - Elegant Frayed Edge Napkins for Dinners & Everyday Use - Set of 4, 18x18 Inches
🍀 Elevate Your Dining Experience - Indulge in luxury with our handmade cloth napkins fringe. Each napkin features hand-pulled cotton threads for a unique 0.8 inches fringe, adding a touch of elegance to your table setting.

🍀 Premium Quality Material - Crafted from 100% pure cotton, our dinner cloth napkins are smooth and soft to the touch, making every meal extra special. The hotel-quality material is perfect for any occasion, from weddings to everyday use.

🍀 Versatile and Stylish - Our elegant dinner napkins are perfect for transforming your dining space. Use them as hotel napkins, wedding reception napkins, restaurant napkins, or party table napkins for an instant upgrade to your dinner decor.

🍀 Easy to Maintain - Made to last, our durable napkins are easy to maintain and can be machine washed multiple times without losing their color. Enjoy the convenience and quality combined.

🍀 Satisfaction Guaranteed - We handpick and inspect each napkin to ensure they meet our high standards. If for any reason you're not satisfied with your purchase, we offer a money-back satisfaction guarantee.

Material: Cotton
Size: 18 x 18 Inches
Pack of 4
Shape: Square
Color: Beige
Pattern: Solid

The 18 x 18 inches fringe napkins are square-shaped napkins that measure 18 inches by 18 inches (45.7 cm by 45.7 cm) in size. They are designed with fringed edges, which add a decorative and stylish touch to your table setting.

These napkins are typically made from high-quality fabric such as cotton, linen, or a blend of both. The fabric is durable, soft, and absorbent, making them ideal for use during meals and gatherings.

The fringe detailing is located along all four edges of the napkins. The fringes may vary in length and thickness, depending on the specific design. They are usually made from the same fabric as the napkin itself, creating a cohesive look.

Lifetime Warranty. If you are not happy with our muslin bags. return it for a full refund. If you do not love them, we will buy it from you, no question asked.

Biglotbags are all about a one time investment into lifelong convenience and satisfaction. Click 'Add to Cart' right now and order yours today!